2018 Conference Speakers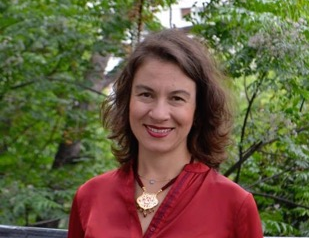 Dr. Ayşe Çiftçi, Training Director of APA-accredited Counseling Psychology Program at Purdue University

Dr. Ayşe Çiftçi is the Training Director of APA-accredited Counseling Psychology program at Purdue University. Dr. Çiftçi is an APA Fellow of Division 17 (Counseling Psychology) and Division 52 (International Psychology). She received a Presidential Citation from APA past-president Nadine Kaslow and was named Purdue University Faculty Scholar in 2014. Currently, she is the inaugural Vice President for International Affairs in the Society of Counseling Psychology (SCP), and she is Past President of the Council of Counseling Psychology Training Programs (CCPTP).

Dr. Çiftçi's research program focuses on multiculturalism with an emphasis on domestic ethnic/racial diverse communities and international issues. She graduated over 13 doctoral students (some working overseas) and is currently chairing 15 doctoral students from multiple parts of the world focusing on topics around attitudes toward immigration, international students' experiences, and intersection of domestic diversity and international issues. Dr. Çiftçi was a Visiting faculty member at Dokuz Eylül University, İzmir in 2014 and co-led a study abroad program for undergraduate and graduate students in Turkey.

During her presidential year, the theme of the mid-winter meeting of the CCPTP was "Critical Reflections on Our Cultural Competencies and Expanding Our International Perspectives" with an international panel with colleagues from Colombia, Lebanon, New Zealand and Taiwan to focus on international education and training in counseling psychology. Currently, in her role as the VP of International Affairs for SCP, she's been working to advance international affairs in counseling psychology, as well as facilitate ways to help counseling psychologists be more connected and involved around the world.