2018 ACCTA Elections & Voting
Welcome to the 2018 ACCTA Elections & Voting Webpage!
The Election is now OPEN!


There are two steps to the voting process: 1) Read the nominee statements and view their photo, 2) Click the link to place your votes.
After you have read all of the materials on this page, you can go immediately to the Survey Monkey voting page by clicking on the 'Cast your Vote' link at the bottom of this page. Today you will be voting for the office of Treasurer, five (5) Board positions, and to approve the 2018-2019 budget. All candidate statements are listed below, and beneath that is the proposed Budget details.
For the election to be valid we need a quorum of one-third of the membership, or 62 members to cast ballots. For the budget to be approved, 50% or more of the ballots cast must be affirmative.
Voting will close at 5:00 pm, EDT, October 23. All nominees will be contacted with the results within two business days, after which the results will be shared with membership.
Please take time to review the statements of this strong slate of candidates who have volunteered to serve. Many thanks to them and to all of you for your commitment to ACCTA!


Board Members
Nancy Glenn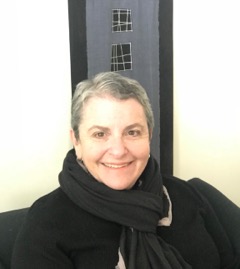 How long have you been associated with ACCTA, and what has been the nature of your involvement?
I have been an ACCTA member since 2012 and attended my first conference in Baltimore. During the course of membership, I have co-facilitated presentations at three conferences (2012: Postdoctoral Uniform Notification Day - Reciprocal offer (UNDr): Initial Impressions;
2014: Developing an Internship from Scratch: From Conceptualization to Self-study; 2018: Do you know where you're going to...Reflecting and reconsidering our relationship with training.) These presentations have mirrored my professional development as a Training Director.Over the years, I have volunteered as a mentor, conference connector, and member of the research committee.
What is your interest in serving in this role in ACCTA at this time?
I truly appreciate the knowledge, support, and comradery that ACCTA has provided. Despite 20+ years as a Training Director, it was not until I became immersed in ACCTA that my identity as a Training Director became solidified. At this point in my professional/personal life, I am ready to embrace an expanded role and consider a position on the Board as a natural progression in my professional development and one that will allow for committed service to the organization that has provided so much.
What strengths or areas of expertise, including aspects of multicultural competence, do you believe you would bring to this position?
I have been in the position of Training Director at two different universities with oversight of practicum, internship, and post doctoral programs. At the University of San Francisco, I developed an APA accredited internship program from scratch including creating the infrastructure, writing an initial self-study, and negotiating the accreditation process. I collaborate with a team of nine multiculturally diverse supervising psychologists to provide a training program that embodies the value of examining our own positionality as we supervisee trainees and serve clients.
Additional leadership positions at the University of San Francisco have included serving on the University Committee for Diversity and Inclusion for the past 6 years and chairing the President's Committee on the Status of Women. As a Jewish, straight cisgender woman working at a Catholic institution (directed by male Jesuit priests), I am mindful of my status within the larger context and continue to assert my point of view.
My heart remains in ongoing mentorship of trainees and early career psychologists. My years of experience has allowed for contributions to the field and the privilege of supporting new training directors. Finally, I have experience in grant writing, conference planning, and additional areas of administration.
How would you describe your leadership style, and how do you tend to work with others on a team?
My leadership style is collaborative allowing for all voices at the table to build consensus and/or find common ground. With a foundation of cultural humility, I am committed to self-reflection and described by colleagues as balanced, transparent and authentic in my collaborations. I am organized and task-oriented, while valuing and attending to process. I like to believe that I am creative, can think outside the box and bring a sense of humor to a team.
What future directions or priorities do you see for ACCTA, including the areas of diversity/social justice?
Staying true to the mission and values of ACCTA, while appreciating the ongoing transitions in membership and diverse membership needs. According to the 2018 membership survey, 60% of ACCTA members are early in their tenure as training directors (0-5 years; 31%-0-2 years); they may be tasked with maintaining accreditation of an existing program or building one from the outset. Given the national training landscape that prioritizes/requires accreditation, providing support and guidance is a priority. ACCTA has developed a successful preconference program and extensive resources; this focus is essential to the future of internship training. Assisting programs with re-accreditation would also be a useful preconference track expanding upon the excellent SOA presentation at the 2018 conference. As the merit of training programs is challenged, ACCTA needs to continue to be a strong national voice that solidifies their value at University Counseling Centers.
Other priorities include continuing to support international student trainees and emphasizing the benefits of having international students in a training cohort in this political climate; ACCTA's role in supporting trainees with undocumented status; and ACCTA's role in empowering training programs to teach trauma-informed therapy as the larger political landscape works to invalidate the experiences and needs of traumatized individuals. I am excited to see what the future of ACCTA will bring.
---
Broderick Leaks

What's up ACCTA!
I am humbled to have been nominated to run for a 2nd term on the ACCTA Board. I have been fortunate to get to know many of you over the last 4 years, and I am blessed to be counted among you. I have served as Training Director and Assistant Director at the University of Southern California Counseling and Mental Health Services (CMH) since July of 2015. I have greatly benefitted from the amazing ACCTA relationships that have been built throughout my time in the organization as well as the information shared on the website and list serve. I hope to continue to give back to this wonderful organization that has welcomed me with open arms by dedicating my time, energy, and knowledge to continue to help the organization grow as we serve our members, universities and trainees.
Throughout my career, I have been blessed to serve in various leadership roles at CMH and the broader university system at USC. I am the chair of our center's Diversity Committee, and I also served as the chair of the university's Black Student Subcommittee which was a part of the larger work of the university's Underrepresented Student's Committee. In these roles, I was able to do large scale research and author reports that helped to guide the university's plan of addressing equity and inclusion on campus. I also lead our center's Diversity Dialogue series for the interns and coordinate the yearly Diversity Theme that our staff participates in as we continually challenge ourselves to be more multiculturally competent. Furthermore, I teach a class at USC that addresses identity development, leadership skills, and cultural analysis related to students of color.
Furthermore, I was selected for the university's inaugural Innovation Team that was chosen by our Vice President of Student Affairs for specialized leadership training to tackle the "wicked problems" that the division faces. Throughout the year, I engaged in problem solving training (Design Thinking) and met with university leaders (i.e. Provost, Vice Presidents, Deans, etc.) throughout the year which allowed me to glean knowledge from them along the way.
As a result of these and other experiences, I have grown as a therapist, educator, and leader. I hope to share some of these skills with my ACCTA community. I have been described as a "genuine, compassionate, funny, and fair" leader who "really cares" for his colleagues and trainees. I appreciate the fact that others find me welcoming and approachable. I enjoy collaborating with others and tackling problems. I have been blessed to work in a great culture at USC and ACCTA has proven to be even more of a healthy and loving community. I look forward to continuing serving this organization that has allowed me to feel confident and supported in my role as TD.
Serving on the ACCTA board for the past 2 years has been one of the best professional and personal experiences of my career thus far. It was truly remarkable serving with such a talented, diverse, and caring group of individuals who truly care for all voices at ACCTA. The board members are by no means perfect, but the care and concern that we have as stewards of this organization is palpable.
I hope that I can continue to partner with the board, officers, and the overall ACCTA community as we serve the ACCTA and training community. If re-elected, I would like to assess opportunities for deeper dives into our diversity programming, explore ways in which we can support members through accreditation and sharing of training resources, and to continue to enhance our robust ACCTA community. I am willing to serve in whatever capacity is needed. I am excited about this opportunity, and I look forward to continuing our connections!
Sincerely,
Broderick
---
Daniela Linnebach Burnworth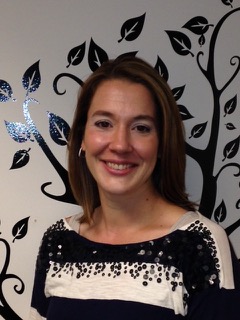 How long have you been associated with ACCTA, and what has been the nature of your involvement?
I have been connected to ACCTA since 2007, when I became the training director at Wright State University (Ohio). During that time, I have been a member of the Research Committee and Training Resources Committee, taking part in projects initiated by both groups (i.e., reviewing the ACCTA survey, initiating calls to membership for examples of needed resources and serving as a point-person to ensure resources are posted to the website). I was fortunate to be part of the 2015 Louisville Conference committee and took the lead in coordinating ACCTA's 40th Anniversary celebrations in 2017. Throughout my time at ACCTA, I have presented on a variety of topics including feminist training, mindfulness and self-compassion as self-care, social justice dialogues and training, and experiences with the Post Match Vacancy Service. A true highlight of my experience within ACCTA has been the privilege to serve on the Board during the 2016-2018 term. During my time on the Board, I have served as Continuing Education Co-Chair and Diversity Mentorship Scholar Co-Chair. I am honored to have served our organization through these roles and cherish the range of amazing experiences that allow me to give back to ACCTA. I would greatly treasure the opportunity to build upon my work with the Board and continue to serve ACCTA this way.
What is your interest in serving in this role in ACCTA at this time?
First, it is an honor to have been nominated for consideration for election to the Board of ACCTA. ACCTA has been a source of professional support, strong role modeling of leadership, and collective wisdom for me. It is my firm value to give back and to invest energy and heart into things in which I believe. I have gained perspective on our organization and its membership through my time on the Board, appreciating ACCTA's foundation and the ways in which our organization is moving into future. My personal and professional development has been so enhanced by ACCTA and I would be honored to have the opportunity to "pay it forward" through membership on the Board and committing myself to work in new areas to further our collective advancement. I feel passionate about engaging in service to this organization and warmly welcome the opportunity to work for this organization and its membership.
What strengths or areas of expertise, including aspects of multicultural competence, do you believe you would bring to this position?
My training as a counseling psychologist and as someone who identifies within an intersectional, multicultural feminist framework provide me the formal foundation for values firmly rooted in social justice and appreciation for intersection of identities. As a first generation, permanent resident of the US (i.e., non-citizen status), I have personally navigated processes of acculturation, feeling the pressure to strip away vital parts of who I am and where I come from, as well as confronted the anger and prying questions from those who prefer that anyone different become more "like" than "other." I have navigated the complexities of not wanting to draw attention to myself out of fear of ridicule and noticed as "different" while deeply wanting others to see me for who I am, including where I come from. I also continue the process of understanding, exploring, and acknowledging the role that privilege (within various other identities I hold) plays in affording me choices not available to others and protecting me from many experiences of invalidation and the impact of certain systemic "-isms." It is from this collection of journeys and reflections that I am drawn to a professional framework that mirrors my personal framework: one that values and emphasizes sociocultural identities (broadly defined), attending to context, and naming mechanisms of privilege and oppression on individual, group, societal/cultural, institutional and systemic levels. Genuineness and authenticity are central, for me, in understanding myself in order to better understand others. I have led our center's initiatives to invigorate the training we provide on social justice issues by brining greater intentionality and transparency to the process. I am invested in having these conversations both within training contexts as well as encouraging permanent staff and supervisors to engage with social issues. The processes of locating oneself and engaging with cultural humility are central in my approach to ongoing development of competence.
How would you describe your leadership style, and how do you tend to work with others on a team?
I have held (and currently hold) a variety of leadership roles, from my role as Associate Director/Training Director within our center and serving on a variety of Advisory Boards and Task Forces to co-chairing the Accessibility Committee and acting as Treasurer for the 2014 Association for Women in Psychology (AWP) national conference. What I enjoy most about these leadership experiences is the opportunity to be part of the change process. Because of the work that I do within our center and on campus, my leadership style has developed into one of flexibility, in that my roles span across various leadership contexts: training, administration, collegial discourse, university committees/task forces, and consultative roles. I believe this adaptability in my leadership style had broadened my understanding of the ways in which leadership can be expressed and how I translate my value for working with others. My leadership style is best defined by collaboration and investment in hearing all voices/perspectives, building relationships that foster mutual respect and express deep appreciation for others' talents. I highly value my capacity to listen: to truly hear what is being said and to listen for what may not be spoken to. I embrace my ability to be patient and allow processes to unfold as needed. It is important for me to be involved in processes that allow for all voices to be represented, and I believe that I help to co-create environments in which each individual feels valued and respected. It is my belief that within these environments, people can challenge themselves to be more creative, take risks and engage in dynamic and productive conversations – myself included! I appreciate the collective energy of a group while valuing individual perspectives and talents.
What future directions or priorities do you see for ACCTA, including the areas of diversity/social justice?
As ACCTA continues to experience growth and expansion, we are in an exciting time for innovation and redefinition while holding on to our foundational values and principles. I anticipate the need for ongoing attention to be paid to how we attend to the changing needs of our membership, connecting new members to our community during periods of growth and the changing demands of our role/work.
With the addition of 11 new programs to our organization and the ever-changing longevity of being a Training Director/Coordinator, it seems important for us as an organization to continue to examine the ways in which new regulations and training guidelines, resource availability and allocation, and shifts in supply and demand of interns impact us all. As someone who oversees a large practicum training program as well as internship, I have experience with the ways in which systemic pressures on training impact cohort members and programs across the developmental arc. I have experience with creating a brand new internship program and losing it due to loss of funding support. I have navigated how to be part of a consortium internship program, balancing center needs/training goals with the overarching needs/goals of the larger program. These layers of my experience with training have exposed me to the ways in which systems and resources impact the work we do and the training we are committed to providing. Therefore, I hope to bring a voice and perspective to the varied ways in which our training programs take form and the challenges we face as an organization and field.
Change is challenging. It also affords opportunity. I would invite the opportunity to work for ACCTA and its members to advocate in support of the work that we do, the interns that we train, the field we work in and the clients that we serve. We have the capacity to impact systems and speak to what is not given voice, and any way in which I may facilitate that work would be my honor.
---
Durriya Meer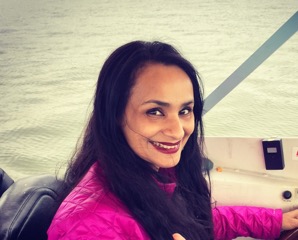 How long have you been associated with ACCTA, and what has been the nature of your involvement?
I have been associated with ACCTA since 2014 when I was Assistant Training Director at Counseling & Psychological Services at the University of Michigan. Minneapolis was my 5th ACCTA. I became a member of the SCD-SC in 2015 and co-chaired the recently renamed Jay Zimmerman Diversity Mentorship Scholarship (JZ Scholarship) for the past 2 years. Recently, I have volunteered to become an ACCTA mentor.
I am humbled and honored to be nominated for a Board position a second time. My first ACCTA in San Diego was nothing short of awe-inspiring! I was surrounded by a diversity of people and voices and while part of me wondered if I could find a voice in this incredible group, another part of me, a pretty insistent one, kept telling me to continue to try. Speaking up in a large group means that I am stepping far out of my comfort zone…at times it feels like I am on the edge of a precipice blindfolded. With every successive year at ACCTA, I have experienced a sense of grounding and belonging, which for me, is rare, given my multiple often conflictual identities. I cannot begin to express what ACCTA has meant to me and I look forward to giving back through participating on the Board. Just as an example, ACCTA has been the ONLY organization that has respected my dietary restriction re: halal food. The least I feel I can do is to commit my time and energy through serving on the Board.
What is your interest in serving in this role in ACCTA at this time? 
Having participated in 5 conferences, in the SCD-SC and serving as co-chair of the JZ Scholarship, I believe I am familiar enough with the organization to serve a role on the Board. Second, the training program at Johns Hopkins University Counseling Center recently completed the re-accreditation process (next site visit scheduled for 2027). As such I have the time, energy and motivation to devote to an organization beyond just the training program I am responsible for. Third, I would like to continue to contribute my voice to the Board, the organization and to my colleagues who share my identity of being an international TD especially in the current political environment for non-US students. The story that our keynote shared about her journey was so familiar to me. It was incredibly validating and I am aware that too many of our TDs and trainees share the same story. I hope that through my participation on the Board, I can lend my voice as an advocate to make the story stronger and better heard in multiple venues at macro and micro levels.
What strengths or areas of expertise, including aspects of multicultural competence, do you believe you would bring to this position?
The road to ACCTA (and this nomination) has been bumpy. However, along the way, I have learnt both my strengths and my limitations. I identify as a non-traditional South Asian, Bangladeshi, cisgender, heterosexual woman of Indian Muslim (Shia) heritage. I am a first generation college student. I am shy; and I am an introvert. I am an immigrant – to Canada and now, to the USA. Despite being a US citizen, I do not feel "American" in any way and thus have not added the hyphen to my identity. As a Dawoodi Bohra Shia Muslim, I am a minority within a minority. These multiple identities have fostered a resilience and strength that have allowed me to withstand and survive many adversities. Sometimes, I have had to be the 'quiet rebel' in service to my clients who have conflicting identities like I do. For instance, when working with Muslim clients who identify on the LGBTQI spectrum, we have had to work together to embrace the paradox of: 'the reconciliation is that there is no reconciliation' and that it is all right to traverse life as railway lines, parallel to each other, but never intersecting.
My experiences have taught me to be flexible and adapt to many diverse and adverse environments. This allows me to respond to changing and fluctuating environments quickly and without being easily overwhelmed. In the 26 years I have been in the USA, I have experienced first-hand the shift in the nation's mentality, from a "melting pot" to a "salad bowl," and now to an environment that screams "Unwelcome to America." This flexibility and resilience have also been fostered because of living in different environments within and outside of the USA.
In sum, I believe I can contribute to ACCTA through the qualities of resilience, perseverance, adaptability and awareness of the nuances of multicultural competence (please see response to last question where this is explained more thoroughly).
How would you describe your leadership style, and how do you tend to work with others on a team? 
Last year, when I took the StrengthsQuest (https://www.strengthsquest.com/home.aspx) test, my top 5 qualities fell in the relationship-building and strategic thinking domains. This reflects my leadership style – a focus on getting things done AND build and respect connections. Needless to say, there are definitely times when one of these domains takes on more salience. While I make every effort to balance both, I recognize that there are times that these strengths will conflict and that as a leader I may need to make decisions based on one vs the other to be an effective leader. As I reflect on the 3 years that I have been in a leadership position, I realize that I have become more comfortable with having difficult conversations and/or making difficult decisions. As my ACCTA mentor wisely said, I am "owning my power" in service to the mission, something that has been a challenge for me given my cultural background.
Simultaneously, I also believe that success is a truly collective endeavor. Being raised in a collective culture, I am used to using the term "we." To me, the "we" truly means that all of the team members are equally involved in accomplishing a goal with direction from me as their leader. However, in a leadership position, the greatest joy comes from seeing others shine.
I have learnt so much from ACCTA leadership about balancing conflicting demands and staying grounded. I am hopeful that as a Board member, I will be afforded the privilege of continuing to work closely with and be inspired by them as I continue to grow into my own leadership identity.
What future directions or priorities do you see for ACCTA, including the areas of diversity/social justice?  
There is so much uncharted territory that lies ahead of us, so many difficult conversations that we have not embarked on. As our field becomes more diverse, 'newer' issues of power, privilege and oppression come into our awareness. For instance, we rarely talk about the prejudice that exists between people of color. As a South Asian, I have witnessed how racist South Asians can be toward African/African-Americans and the Latinx population, the stereotypes and prejudices that are so entrenched that there is little or no room for dissension. As TDs, we are often faced with challenging interpersonal dynamics within cohorts. While many of them may be due to personality, or clashing values, I often think about the role of 'isms' when the conflict is between trainees of color. To what degree is one trainee of color (un)aware of how they have been socialized to think of and interact with other marginalized groups? This is just one example of the nuance of multicultural competence that I referred to in my response to question #3.
Some other future directions and priorities I see for ACCTA are:
Ongoing support for TDs and trainees with multiple intersecting, marginalized identities within the organization and stronger advocacy with other agencies/organizations/governing bodies. In keeping with ACCTA's goal of developing an international focus, I believe gender identity and sexuality are particularly salient as more countries decriminalize homosexuality and grant more rights to people on the spectrum. I believe that both TDs and our interns, esp. international interns, can benefit immensely from increased awareness and knowledge of these marginalized identities (for e.g., developing awareness of pronoun use).
Ongoing support for TDs who are having to justify training programs and/or do not feel supported by higher administration in their role. For example, supporting them in advocating for release time during self-study.
Continuing dialogue on diversity and multiculturalism and providing tools for TDs in navigating these issues in their programs. ACCTA has been on the cutting edge for social justice and has created a space for multiple voices. Yet many of us go back to programs which do not support our social justice identities. How can the organization support a TD facing such an environment?
Providing tools to manage burnout among TDs. This has become especially salient after seeing the large number of TDs in the 'Doubt' group, including myself.
I hope that through my responses, I have been able to convey my passion and commitment to serving on the Board. In conclusion, I would like to thank the person(s) who nominated me, the ACCTA Board for considering my nomination and for being given this opportunity to serve an organization that has allowed me to bring all my identities into its space. Thank you again for considering my application.
---
Alexis Melville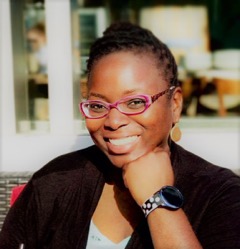 My name is Dr. Alexis Melville, and I am honored to be nominated for the ACCTA Diversity Slate. I am currently the Associate Director of Training Services at George Mason University Counseling and Psychological Services. I have been involved with ACCTA for the past two years, since I assumed the position of Training Director. Multicultural competence is the foundation of who I am, how I practice clinically, and how I engage in servant leadership. I have a passion for intersectionality and creating affirming spaces for people who may be perceived as "different." My strength is my knowledge and work with intersectionality, particularly with those individuals who are quirky, awkward, and do not fit into a "box." I believe I can assist in guiding ACCTA in continuing to be affirming to trainees, supervisors, training directors, and students who are considered "different" or " non-conforming" in some way in my role as Diversity Slate.
ACCTA is at the forefront of work in diversity and inclusion, and my leadership style is in line with the mission. Cultural context, authenticity, transparency, and intentionality are some of the hallmarks of my leadership style. I love to learn about others and understand the needs of an organization. I balance acknowledging the overall vision with thoughtful, intentional and nuanced with regard to implementation. My hope is that I can empower members of ACCTA to be comfortable with talking about diversity in their respective centers by providing practical tools. For instance, adding a diversity section to the "Resources for Specific Content Areas of Training" section on the website.
I have felt affirmed and supported to be my authentic, introverted, quirky self in ACCTA, a feeling that has not always been present in my life. I have thought about serving ACCTA in a leadership role for a while but have often thought that I was too professionally "young" as a Training Director or too introverted to be effective. However, with the support of my ACCTA family, I had the courage to do a culture share at our most recent conference and am now nominated for Diversity Slate. In the ways that I have been supported, I hope to support others who may be questioning their ability, in my position as Diversity Slate.
I love ACCTA, and even if I am not selected as Diversity Slate, I will continue to be involved through my membership or in joining a committee. I hope that even through reading this statement, those who feel different can relate to any part of the narrative and know that quirky can be cool.
---
Jennifer Petro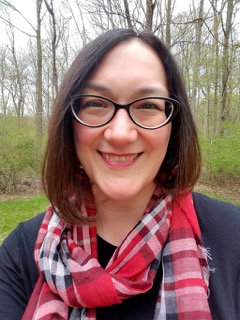 How long have you been associated with ACCTA, and what has been the nature of your involvement?
I have been a part of ACCTA since 2010 and was slightly amazed this year that I have now attended 9 ACCTA conferences! Since being a part of ACCTA, I have established a new internship program and gained APA accreditation along the way thanks to the help of amazing colleagues and mentors within ACCTA. I have been fortunate enough to also participate on the Standing Committee on Training Resources, host ACCTA's Preconference this year, been an ACCTA Conference Connector, and serve as a ACCTA Mentor as well and would love to continue service to the organization by serving on the board.
What is your interest in serving in this role in ACCTA at this time?
I feel the time is right both in my professional and personal life to be able to offer the passion I have about training to the mission of ACCTA. Contributing to a collective good is a core value I hold and serving on the board would be a vehicle to contribute to an organization that has provided me so much.
What strengths or areas of expertise, including aspects of multicultural competence, do you believe you would bring to this position?
Structurally, I am both able to think broadly as well as think ahead to the many ways in which decisions touch all of the moving parts and people of an organization. I love to find a way to make all of the pieces fit and am routinely called upon within my center to use my "Tetris" skills to figure out and solve what seems to be an unsolvable problem whether it be something as simple as scheduling or as large as working to find harmony between what can feel like competing (but are actually often complimentary) needs of training and clinical demands. Regarding multicultural competence, I embrace a stance of cultural humility and work actively to listen and to be someone who can both help herself and others gently illuminate blind spots that affect the work we do in the organizations that we serve.
How would you describe your leadership style, and how do you tend to work with others on a team?
I operate from a feminist leadership perspective that focuses on reducing power imbalances and embraces the idea that leaders can lead in an organization in many ways. Transparency, curiosity, directness, and balancing moving forward and stepping back tend to characterize my leadership style. I tend to pay attention to process and work to make room for voices who are not speaking, seeking out to understand what silence means rather than assuming it means agreement. I see leadership and teamwork as an opportunity to help the "we" shine and grow, to maximize the talents and resources available to move a group's mission forward.
What future directions or priorities do you see for ACCTA, including the areas of diversity/social justice?
As the organization continues to grow, I would love to support ACCTA's continuing to work on balancing the needs of new and developed programs and the developmental needs of all of these groups. I would like also to see ways in which ACCTA continues to deepen and develop further support of the SCD to continue to offer unopposed programming as well as programming that challenges us as training directors to reflect on what we are bringing on a process level into our positions as trainers.
---
Jonathan Schmalz-Benson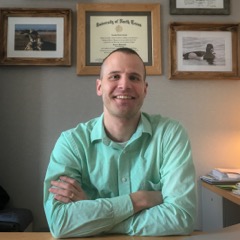 This year in Minneapolis, I presented on a topic that I feel is important to relieving the congestion our society faces in having dialogues about issues of power, privilege, and oppression. As rhetoric in our society increases division, training directors have a meaningful role to play in helping future psychologists, and society more generally, address inequality and systemic oppression with greater collaboration by utilizing the knowledge of our psychological science. Simultaneously, the increasing demands of university counseling center work, combined with stagnation in resources, is creating a context rife for professional departures. ACCTA itself appears impacted by this trend, despite a love of and passion for training. As gatekeepers of future counseling center psychologists, I believe our organization has a role to play in championing stabilization in the field.
As an ACCTA member since 2015, this year's conference in Minneapolis was my fourth. I presented in 2016 and 2018 and was a Conference Connector this year. This level of participation allowed me to share ideas and practices with the community and to engage in relationship-building. I run for the ACCTA Board to contribute further to this organization's emphases on training, power in connection, and social justice. I hope to continue sharing acceptance and mindfulness-based perspectives that can shape difficult conversations at our training sites and in our society. To provide a brief overview of my workstyle, when working on a team, my strengths are in the brainstorming and subsequent assessment and refinement processes; when it comes to implementation, I work best with specifically defined responsibilities. When in the role of leader, I seek to balance collaboration with owning relative power when circumstances demand taking the responsibility to decide. I also strive to create a context where each member of the team's strengths can be brought to bear; it is the weaving of a diversity of ideas and perspectives that creates the best product.
Thank you for taking the time to read this nomination statement. I look forward to future opportunities to give back to ACCTA and to work together in shaping our group's trajectory.
---
Diane Stoebner-May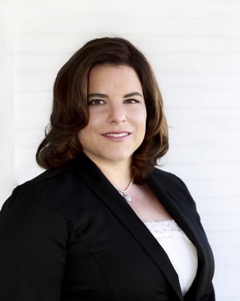 I have been the Training Director/Assistant Director of the Sam Houston State University (SHSU) Counseling Center for a little over a year. I worked exactly a total of six days in my role of Training Director before Hurricane Harvey temporarily closed SHSU and then attended my first ACCTA conference! While the first conference was a bit of whirlwind as I was new to my role, ACCTA single handedly became the most important and meaningful professional organization that I have ever taken part in. I joined the Training Resources Committee during my first year of membership with ACCTA and will continue to serve on this committee during my second year. I have accessed the resources available- utilizing the training resources available through the ACCTA website, having an ACCTA mentor, used the listserv, and have consulted with colleagues that I have connected with through this organization. I can honestly say, without ACCTA- I would not have my first internship class at the Counseling Center and Counselor-in-Residence Program at SHSU this year!
Prior to my role as Training Director at SHSU, I worked for over five years a Clinical Assistant Professor and Coordinator of the Clinical Master's Program in the Department of Psychology at SHSU. Thus, training and professional development of students have been an important value of mine that I take great responsibility for. In regards to multicultural and diversity competence, this has long been an area that has been important to me as well, noting that my early research focused on the mental health and the intersection with chronic illness among Mexican-American individuals. I also have experience both clinical and research working with veterans and individuals with chronic conditions such as spinal cord injury. I recognize the importance of multiple identities, intersectionality, as well as power and privilege, and the need to have these voices and issues heard and represented at the table.
I was initially intimidated of the idea of being on the slate for the board because there are so many amazing and talented individuals in this organization. However, I am whole-heartedly committed to serving on the ACCTA board and believe I could be the voice of emerging and new programs. Having the experience of developing an internship from scratch and currently working towards the goal of accreditation has certainly put me in a space of being acutely aware of the challenges that are faced by new training directors and/or training directors of emerging and new programs.
In regards to leadership, I would describe my style as relational and as a servant-leader. I do consider my relationships with others very important; thus, I respect the opinions and expertise of others. My primary motivation is to serve; I also enjoy directing and accomplishing goals. I believe sharing power and recognizing others' unique abilities can help in working towards a common goal(s) in order to be successful.
In regards to future directions, I imagine some of the issues on the horizon for ACCTA will include focus on new programs as they face difficulties related to the fact that there are currently more interns than there are positions. I believe that training issues related to brief forms of therapy may also become more central as Counseling Centers nationwide are coping with increasing numbers of students seeking services as well as an increase in students with serious psychological issues. I believe that diversity and advocacy will remain important areas to continue to focus on, not only to better meet the needs of our clients and trainees, but also to address issues that will continue to emerge given the current political climate.
I am very eager to contribute back to an organization that has already given so much to me. I am truly thankful for the support that I have received through ACCTA, and it would be my honor to be a member of the board for this organization. Thank you for your consideration.
---
Cecilia Sun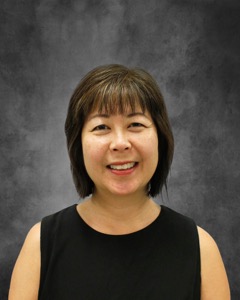 Hello ACCTA! I have had the privilege of being a part of this very special organization for 17 years: first in 2001 as a Diversity Scholar; since 2002 as a member; and have previously served on the Board as an early-career Training Director (2003-2005) and a mid-career TD (2010-2012). If elected to the Board for 2018-2020, I would now bring to the table the lens of a seasoned TD and ACCTA member. ACCTA's evolution is exciting to me. I see the organization doing an excellent job of balancing the changing needs of a growing membership (the addition of the Pre-Conference programs is one example) with the history and values of the organization (e.g., continuing, yet adapting, Culture Sharing, singing, etc.). I feel inspired to share my voice as we consider this balance going forward, especially as relates to the continuing evolution of the Standing Committee on Diversity, the needs of new members, and how to help sustain those TDs who are wrestling with doubt / Doubt.
A specific strength from my history is that I have been involved with implementing change at ACCTA before. As Board Liaison to SCD, I was part of the development of the SCD Steering Committee. Dr. Rene Monteagudo and I also initiated and co-created ACCTA's first electronic system for obtaining CE certificates. (Note: We made a good start, but it was not yet as smooth as today's fantastic system!!!) I know firsthand that amazing things can emerge when a team of thoughtful, committed, and forward-looking TDs work together. Another strength is my relational style and interest in knowing the ACCTA membership. Some of my favorite experiences were when I served as Listserv Coordinator (2003-2006), and host of the Conference Socials (2009 and 2010), because I was able to welcome each member personally. I have also enjoyed the one-on-one experiences of being an ACCTA mentor and a Conference Connector. Hearing your viewpoints and needs is important to me.
Regarding what it might be like to work with me on the Board, I envision helping ACCTA continue to closely examine its programming and processes to meet the needs of a diverse and changing membership. As an international woman of color (Chinese-Canadian) and an administrator in my own institution, I have learned that I value taking the time to understand the varied needs of diverse constituents, rather than moving quickly to a one-size-fits-all solution to an issue. I'm a good brainstormer, and a gentle extrovert who gets energized by the collaborative process of a team.
I am thrilled to see so many enthusiastic candidates for the Board, representing a diversity of identities, perspectives, and years in ACCTA. We need all voices. Thank you very much for considering my candidacy. It would be an honor to serve in this way.
---
Jod Taywaditep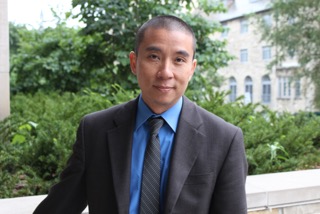 How long have you been associated with ACCTA, and what has been the nature of your involvement?
Hello ACCTA Members!
My first experience of ACCTA was in 2006 as a Diversity Scholar from the University of Illinois at Chicago. Fortunately, a few months after the Conference, I was offered my current position of Training Director at Northwestern University's CAPS where I have worked since 2007, and I have been an ACCTA member ever since. The following are the different types of involvement I have had at ACCTA.
2008 & 2009: I co-chaired the 2008 and 2009 Diversity Mentorship Scholarship Program.
2008-2010: I served on the ACCTA Board (Presidents: Kathlyn Dailey and Maureen Lafferty).
2013-2015: I served on ACCTA's Standing Committee on Diversity Steering Committee (SCD-SC).
2009 - 2015: Conference Connector for new ACCTA members and Mentor for a new Training Director.
Since 2014: I have been the Chair of the Standing Committee on Training Resources.
2016-2018: I served on the ACCTA Board (President: Natasha Maynard-Pemba) in the roles of Membership Chair and the Liaison from the Board to the Steering Committee for the Standing Committee on Diversity (SCD-SC).
What is your interest in serving in this role in ACCTA at this time?
I have been honored to be on the Board at ACCTA twice, which means an opportunity for me to work alongside the inspiring, talented, wise, and diligent Board Members, Officers, and Presidents. My Board involvement has crucially shaped my professional identity as a TD, the experience has also immeasurably advanced my personal growth as a person. We laughed, we cried, and we got down to the heart and soul of our collective identity as trainers of future psychologists. Beyond the Board, I have been an ACCTA Conference Connector and an ACCTA Mentor, and I have co-presented with other members on a topic near and dear to my heart: the social justice perspective of working with international psychology trainees. Fellow ACCTA members, both seasoned and new have been my role models, my mentors, as they all have taught me about leadership, the TD role and responsibilities, and the purpose and meaning of TD identity. I knew early on that I would want to share with fellow TDs the wealth of support, opportunities, and resources that I have received from others. "That's how it's always been done" was my conclusion when I reflected on how generations of TDs have been nurtured, stimulated, and mentored through the act of paying forward to others within ACCTA's enduring ecosystem.
As I ready myself for the exit from the Board now, I feel a wish to further my participation in the workings of ACCTA. The organization is as strong, vibrant, and dynamic as it has ever been, and I feel very proud to be its . In ACCTA's ongoing dedication to cultural diversity in our organization and in psychology training, I have been delighted to serve as a link between the Board and the Standing Committee on Diversity. At this point in the history of ACCTA, exciting structural changes are emerging from the organizational evolution, a process started long ago by members with a vision, and ever since nurtured by others equally passionate about diversity and inclusion at ACCTA and in training. The recent influx of new TDs brings amazing ideas, energy, and talents to our organization at a faster rate than ever before, and I wonder how the existing structure, spirit, traditions, and collective wisdom can best serve an organization as diverse as ours. While there won't be easy answers, I would be privileged to have an opportunity to participate in finding solutions. With several years under my belt as a TD and experience on the Board, I hope to contribute and make a difference for others in the organization that has been extremely generous to me.
What strengths or areas of expertise, including aspects of multicultural competence, do you believe you would bring to this position?
With my familiarity with the ACCTA Board from my previous terms, I believe I can effectively contribute to the Board's operations. My past involvement in the Diversity Scholarship program and the SCD-SC demonstrates my consistent interest, passion, and curiosity about multicultural issues and social justice in training and in ACCTA. I have developed a productive relationship with members of the Standing Committee on Diversity over the past two years, and intend to find more opportunities wherein the Board and SCD can collaborate effectively. Social justice is of enormous importance to me, and I intend to bring my personal, professional, and political orientation to the duties of the Board.
How would you describe your leadership style, and how do you tend to work with others on a team?
My leadership style is aligned with my aspirations to be a responsible, ethical psychologist, and a feminist. I believe in balancing the importance of interpersonal relationship with effective problem solving. I seek to build healthy working relationships with others, as I prevent and manage conflict with compassion, empathy, and mindfulness. I am curious to learn more about my colleagues' strengths and contexts, and I strive to apply a multicultural and feminist lens to my work efforts to cultivate a relational, respectful, fair, and egalitarian environment. I am responsive, organized, reliable, and creative. To me, good work is even more rewarding when it is done with joy, humor, and purpose.
What future directions or priorities do you see for ACCTA, including the areas of diversity/social justice?
The following are my thoughts about possible directions and priorities for ACCTA.
How does ACCTA evolve to serve the needs of its members with their immediate challenges? These include the current political realities that impinge on social justice, challenges for currently non-accredited internships, SoA compliance, and the formulation of a more valid licensure examination.
How can ACCTA evolve to serve its members' needs when facing longer-term challenges? These include the changing demographics of TDs and interns, challenges in the post-imbalance era of internship match, best practices in supervision and training, and clinical trends in college mental-health presentations that encompass increased acuity and crises, culturally and politically disenfranchised students, political anxiety, and sexual misconduct and violence.
What can ACCTA do to provide avenues for voices that are still unheard among its members? What concerns remain unexplored, and who are not represented at ACCTA? What organizational structures and procedures need to be revisited at this time in the evolution of ACCTA?
---
Sterling Watson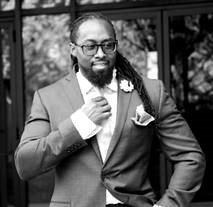 It is a privilege and an honor to be nominated for the board. As a fifth year ACCTA member and past Board member I am excited about the opportunity to serve our organization again and support and promote the vision of our president, past president and the many who came before them who etched an amazing vision for the continued maturation and growth of ACCTA. While on the board I served as the Awards Chair as well as Co-facilitated new member orientation and organizing connectors. This past year I served as a mentor and connector and it provided me the opportunity to engage ACCTA in a way that has helped me to articulate a more defined role for present and future participation in ACCTA committees and leadership.
As I reflected on my nomination statement and what I would share, I began to consider what makes me interested in serving ACCTA at this time and the recurrent theme that continues to emerge is I value this organization and even more so my colleagues. While I have been involved in other organizations in leadership roles as well as support roles I can not quite articulate how ACCTA has won my heart. This professional home has been a highlight for how I have come to own my voice, my story and begin to own my role, responsibility, and reality as a Training Director. I cannot imagine not investing in an organization that I value and supports the value of my people (Training Directors). As I have delved into my self-study this fall and have been connected to you through listserves, backchannels, text messages, and other forms of communication I recognize that ACCTA is more than a support system, it is a family. Sharing tender moments, some educational and some emotional, some serious and some not quite so serious I am grateful for the personal and professional development and the confidence I walk away with every time I am with you.
I believe my strengths lie in my leadership skills. I am a leader, but I am also a follower. I am a big cheerleader and the muscle. I am a visionary who can create and develop, organize, and inspire while being a team player. I am the teammate who helps to maintain the balance, and in my position, I help the team see the field better so that we are all in place. I am a learner who absorbs and redistributes the kinetic energy to the team so that we perform optimally.
While there are a number of intersectioning identities that are an influence in my life, the I AM in me is salient in how those identities converge. My desire for peace and harmony for all extend from my Christian lens. As a Black Man my social justice lens for all those oppressed has always been a foundation for the vying of equity across all areas of diversity. As a single father of a beautiful black girl I am mindful of gender inequity in a nation that continues to be governed by white middle/upper class male patriarchal society and the unique challenge that all women face. To that end I bring my compassion and support to the diversity initiatives of ACCTA as a past President of the South Carolina Chapter of the Association of Black Psychologist I believe in standing for social justice of all beings and look forward to the collective voice of ACCTA standing in the gap for those who may not have a voice. I am greatly appreciative for the nomination and will serve ACCTA the best way that I can whether elected to the board or not. I look forward to supporting our cause.
---
Charisse Williams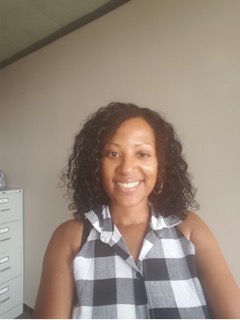 I became involved in ACCTA in 2015 by joining the listserve. The former training director prompted me to join to ease the transition of me becoming the interim TD after she retired. I formally joined ACCTA in 2016 when I officially became the Training Director. During my first ACCTA conference, I did the large group cultural sharing and had Dr. Helfer as my conference connector. After my cultural sharing, many ACCTOIDS remarked on my courageousness in doing so at my first ACCTA conference, but I thought it reflected the comfort and connection I immediately felt with ACCTA, which also became a catalyst for wanting to be more involved. The following year, I assisted with New Member Orientation and became a conference connector. This year, I resumed both roles and also became an ACCTA mentor. I continue to maintain supportive/mentoring roles with both of my former conference connectees.
My interest in serving in this role is to contribute to the remarkable service, knowledge, support and assistance I have received from ACCTA over the past three years. Given the potential isolation a TD can experience, it has become vital to support the organization that helps build and foster connection, knowledge, activism, compassion, support and empathy, which are all necessary for the sustainability of being a TD. ACCTA has been a crucial and vital aspect of being a TD and I want to give back and contribute to our growth and future.
As someone who identifies strongly as a social justice psychologist, I think I bring multicultural competency, cultural humility and social-justice oriented thinking to this role. Furthermore, I have recently completed a self-study under SoA and have a scheduled site visit on October 8th and 9th. I am also a site visitor and an item writer for the Enhanced EPPP so I bring knowledge and experience of the self-study, site visit and new EPPP processes. I am also someone that identifies as (and has received positive feedback on) being organized, detail-oriented, invested, engaged, passionate and knowledgeable about the many different elements and nuances of training. I have been committed to training since graduate school and have held the roles of Training Committee member, Practicum Training Coordinator, Assistant Training Director, Interim Training Director and currently Training Director throughout my 11 year tenure at UWCC.
My leadership style is often described as collectivistic, transparent, direct, compassionate and engaged. I think I bring vulnerability, openness, creativity and humor to the role of a leader, which often facilitates connection and trust. I believe that being leader is about service and dedication to those you serve. Furthermore, I consider leadership being a voice at the table that reflects those that aren't. When in positions of power and/or influence it is essential to not become complacent with your seat at the table—in fact, the opposite could be said to be true: one must be willing to lose their seat at the table in order to use it most effectively. As a leader, I hold myself and others compassionately accountable, and work with others, even and especially across difference, with respect and understanding. When working within a team, I am mindful of the differences between intention and impact, high and low context communication and the necessity to listen as much, if not more, than I speak.
In regard to future directions or priorities for ACCTA, I think intervention with the current political and global climate is very important, especially for an organization charged with the task of facilitating the development of future psychologists. This includes supporting training directors on becoming asylum evaluators, providing additional, adjunct support for TDs with identities that are being distinctly and differentially impacted by world events and the current administration and providing administrative support and advocacy to TDs in threat of losing their training programs.
My love, investment and passion for ACCTA mirrors the love, investment and passion I have for training and my TD colleagues. I am excited about the opportunity to serve and contribute to ACCTA's mission and initiatives as a potential board member.
---
Michele Willingham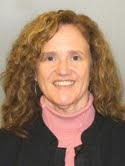 I have been a member of ACCTA for 5 years and I've been a conference connector and a mentor for the past 2 years. I have also presented on multicultural competence and self-care at 3 of the last 5 ACCTA conferences. I've served in various positions on different local, state and national association boards, as a member, caucus leader, secretary, treasurer, and chairperson. I'm completing a 3 year term this year as treasurer and recording secretary for the California Psychological Association. Colleagues experience me as a strategic thinker, an efficient planner, and a developer of people and programs. I love being part of a collaborative team, especially one whose purpose, goals and values contribute to helping all of us become more fully and compassionately human. ACCTA is a community of professionals that care deeply about social justice and multiculturalism and I'm eager to put my talents, experience, energy and enthusiasm to work for us. I hope you will allow me the privilege to serve and contribute however I can to the work that lies ahead.
---
Laura Wright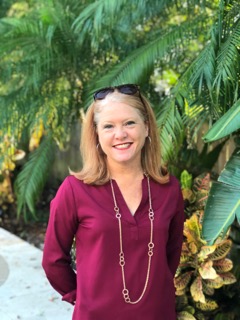 How long have you been associated with ACCTA, and what has been the nature of your involvement?
This will be my ninth year of membership in ACCTA. Prior to being hired as a Training Director, my university did not have a Doctoral Internship, therefore much of my early TD energy went to creating one. Since becoming an ACCTA member I have served as a Conference Connector, an ACCTA Mentor, Conference Host, and served on the Standing Committee on Training Resources. The last 2 years I have been lucky enough to serve on the ACCTA Board as co-chair of the ACCTA Mentor program as well as chair of the Standing Committee on Bylaws.
What is your interest in serving in this role in ACCTA at this time?
My last 2 years on the Board have been incredibly informative and crucial in my own learning and perspective about ACCTA as an organization and the role we play in the psychology training community. I have become aware that such issues as the current state of the match, the EPPP 2, student debt, and the increase in utilization of counseling services on university campuses affect us in our roles as Training Director's, our Centers, and therefore training. In today's social climate, I feel especially passionate about the ACCTA values of social justice and multiculturalism, and training new psychologists that are both competent and willing to serve ALL members of our campus communities. ACCTA is also an organization that is hugely invested in and responsive to the well-being of our member programs and TD's. As such, the development of our new members and new member programs is an important focus of the organization. I am hoping to serve on the Board at this time to continue these discussions, apply what I have learned in my first 2 years on the Board, and to participate in ACCTA's continued advocacy within the training community and for our members.
What strengths or areas of expertise, including aspects of multicultural competence, do you believe you would bring to this position?
I know that I am always working towards and am firmly invested in increasing my own multicultural competence and advocating for social justice in my roles as a Training Director, psychologist, member of the university community, as a parent, and within the community at large. Having the commitment to the principles of multicultural competence as well as an awareness of my privilege are continuing journeys for me—not areas of expertise but definitely areas of emphasis. Two of my own intersecting identities as a feminist psychologist as well as someone living with a more hidden medical disability (I have been diabetic since age 6) definitely inform and influence all of my roles and would also do so in serving on the ACCTA Board.
A general area of strength that I possess is viewing an issue from multiple vantage points and I would bring that perspective to this position. I would leverage this tendency along with my good level of energy and flexibility to identify creative solutions when addressing issues.
How would you describe your leadership style, and how do you tend to work with others on a team?
I truly enjoy working on a team, hearing viewpoints that I may not have considered, weighing various outcomes, and sharing my perspective when warranted. I tend to take a long term, big picture, systemic perspective of most issues and bring that vantage point to team settings. I value collaborative decision-making, seeking input, and have been told I have a non-judgmental and nurturing leadership style. Having a sense of humor has also served me very well in working on teams and in general. Finally, I feel comfortable in a leadership position but also function well carrying out tasks.
What future directions or priorities do you see for ACCTA, including the areas of diversity/social justice?
I was really excited about the continued evolution and growth of the Standing Committee on Diversity at the ACCTA conference this year. I believe that continuing to define and make whatever formal organizational changes are helpful to support the ongoing shift to making every part of ACCTA reflect our commitment and dedication to social justice and multiculturalism an important ongoing focus.
Encouraging and supporting new and emerging internship programs through the accreditation process is another area of focus for ACCTA. This has been an emphasis area for ACCTA for some time, but has changed now that we have fewer applicants applying for internship.
This year brought unprecedented numbers of new members to ACCTA. It will be an interesting on-going process for the organization to both track trends in why people stay or leave the Training Director role. Additionally, it may also be helpful for us to look at and discuss the sustainability factors. How do we attract new TD's of diverse identities and backgrounds and how do we keep them, if they are interested in staying?
---
Treasurer
Steve Lucero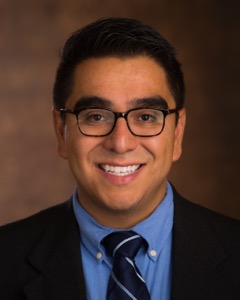 My name is Steve Lucero, and I am interested in serving as the ACCTA treasurer. Beyond my role as Training Director, I am currently completing my Master's of Business Administration (MBA) degree from the University of Utah School of Business and have been managing our campus's Learning Success Center (department providing tutoring, supplemental instruction, and outreach/workshops on successful academic habits) on an interim basis over this past year. Agreeing to take on these time-consuming functions stemmed from my desire to approach my own vulnerabilities about assuming the role of leadership and organizational administration as a TD. As I have become increasingly comfortable balancing the time demands of these responsibilities with my role as training director, I have felt more expert in supervising staff, working across departmental lines in advocating for our students, and organizing budgetary information using the education I've gleaned from my MBA courses in accounting, finance, and managing and leading. I approach the role of ACCTA treasurer as a primary way that I might be able to put my skills into practice in the service of an organization I have come to deeply admire and respect.
In choosing to become increasingly involved with ACCTA, I've served as a conference connector, active member of the Research Committee, helped facilitate CEU sign-ups, and collaborated with other training directors from across the country in presenting research on group supervision best practices. Additionally, not only was I previously the chairperson of the Utah State University's Diversity Council prior to my transition to the University of Utah, I have actively worked to improve our UCC's identity involving inclusivity, intersectionality, and diversity.
My leadership style is informed by a feminist-multicultural lens in which I attempt to acknowledge the power differential inherent in the relationships in my life so as to create space to support the empowerment of those with whom I work and interact who may have felt silenced. Given the high turnover and number of new TDs that we have increasingly seen within ACCTA in recent years, being a relatively early career TD within ACCTA will help provide a new perspective on the board to ensure we continue to meet the diverse needs of our ever-evolving membership. I would prioritize gathering and proposing initiatives to provide a network of support for other training directors who are working on transitioning to their newfound identity as TD. Within ACCTA, I foresee continuing to be a passionate advocate for those who may be directly or indirectly placed at the margin. If I am elected as treasurer, I will serve the organization with attention to your voice as we support one another in our training needs.
---
Di Sobel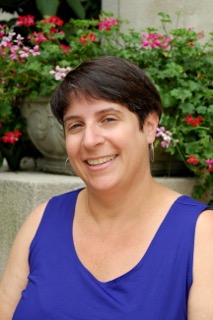 Association with ACCTA and nature of involvement:
I joined ACCTA in the summer of 2011, and I was hooked from day one! I attended my first ACCTA that fall while I was beginning the process of starting an internship. I came to ACCTA for ideas, support, consultation, community and mentorship, which I have received and for which I am ever grateful. With ACCTA's assistance, our counseling center has recruited and trained 6 cohorts of interns, and we currently are training our seventh. We became APPIC members in December of 2012 and received APA-accreditation in April 2015. I feel like I have been fortunate to be able to take advantage of what ACCTA has to offer, both the expertise and guidance of its members and the resources available on the listserv and the website. I served as a Conference Connector, I joined the Training Resources and Research Committees, and I received excellent Mentorship through ACCTA's mentorship program. I happily served as one of the Conference Hosts in Louisville in 2015. Most recently I was honored to serve on the Board, and I was re-elected to serve a second term. As a Board member, I have worked with Connectors and New Member Orientation programs, the CE process for membership, website management, and socials at ACCTA's conference and other conferences ACCTA members attend. Finally, I was privileged to be a co-liaison to ACCTA members seeking to start internships this year.
Interest in serving on Board for ACCTA now:
I am interested in serving on the ACCTA Board of Directors as Treasurer at this time for a few reasons. First, I am a person who likes to give back to communities and organizations that have provided so much support and guidance to me and whose values align closely with mine, and I feel that I still have more to give to ACCTA. In fact, serving the organization has only left me more committed to it. Second, I see that ACCTA has a changing membership which includes an ever-increasing percentage of members who are new Training Directors and also an increasing percentage of members who are developing new internship programs. I feel that I have represented both of those groups well, and I believe that the Board of Directors would benefit from including a voice from the perspective of those who have developed programs striving for APA accreditation. Third, I am committed to being a Training Director for the long haul, and I feel that I would be able to add a voice that includes my previous experience on the board as well as to continue the vision of the last Treasurer since I was able to work with her for the last 3 years on the Board. Finally, I do have the support of my Director and leadership team at my home university who support my serving in such a role in this national organization.
Strengths and areas of expertise I bring:
While I am relatively new to the role of internship Training Director, I have been a trainer for 26 years. I helped begin the Interpersonal Process Group Therapy Training program at UK more than 20 years ago, and I coordinated that program for practicum students for 15 years before becoming the Practicum Coordinator 11 years ago. This role evolved into my developing and starting the internship at UKCC as well as overseeing the practicum.
In addition, I have been involved in leadership roles in a variety of professional and community organizations. I served as Treasurer and then President of Lexington's local chapter of Hadassah, and I served as President of my daughter's club swim team, the Lexington Dolphins. In each of these roles, I was involved in the raising and management of funds for non-profit organizations, much like I would be as Treasurer of ACCTA. In addition, I served on the Kentucky Board of Examiners of Psychology for nearly 5 years, and I was a member of ASPPB during that time. I also served on the Board of Directors for the Kentucky Psychological Association (KPA) after serving as a co-chair of the Continuing Education Committee early in my career.
Finally, I have been teaching (and learning about) multiculturalism and serving in advocacy and educational roles for traditionally-underserved populations throughout my career. Currently I am teaching the multicultural intern seminar, but in the past, I have served as a liaison and advocate for the GLBTQ community at UK and Lexington, and I began a Trans* support group at my counseling center, which I have been co-leading with an intern for the last 4 years. I've been working with a team of advocates in Lexington and at UK to fight for the needs of Trans* students on campus and in the health care system at UK and in Lexington. I have conducted race and interfaith dialogues, and I have taught train the trainer sessions about teaching multiculturalism to UK students as well as conducting those sessions myself. Social justice and a commitment to tikkun olam (Hebrew for healing the world) for me comes from strong Jewish values, which also aligns beautifully with the social justice commitment that I have experienced strongly at ACCTA.
Leadership style and how I work on a team:
My leadership style tends to be collaborative, consensus-building and participatory. I have good skills in assessing and utilizing the strengths of individual team members in order to maximize the quality of work produced. When something needs to get done, I am able to shift gears to assign tasks without waiting for consensus-building.
As a member of a team, I am organized, have good listening skills and value hearing different perspectives. I am a group person at heart, so I value using the process of a group. I utilize these skills at times in order to point out what is happening in a group with which I am working, including when there is disagreement. I am a hard worker, and I am not shy about asking hard questions, always with the goal of clarifying and consensus-building.
Future directions and priorities for ACCTA:
I think that ACCTA needs to remain focused on providing a strong voice for the training community in the national discussions about the future of the profession, especially in providing support for doctoral students to move through the process of graduate training, internship and licensure and in keeping multiculturalism and social justice at the center of the discussions. ACCTA has a strong developmental focus on the experiences of trainees and of its own members. I think ACCTA has to continue to prioritize finding creative ways to assist ACCTA members to move through that developmental process in order to be effective and competent Training Directors. I also believe that ACCTA can have a voice in impacting the future of college mental health and the way that we provide services to students, as we are often influential members of the leadership teams in our home universities.
---
2018 - 2019 Proposed ACCTA Budget